(If there's any 'Cardfighting/Vanguard etc.' it means Bakugan)
Name: Kai Toshiki
Age: 16
Good or Evil: Good (Not shows it)
Main Attribute: Aquos (Steal)
Guardian Bakugan: Dragonic Overlord: 560 (Ability: Gains 200 Gs if Bakugan before him was Aquos.)
*Captured by Natas*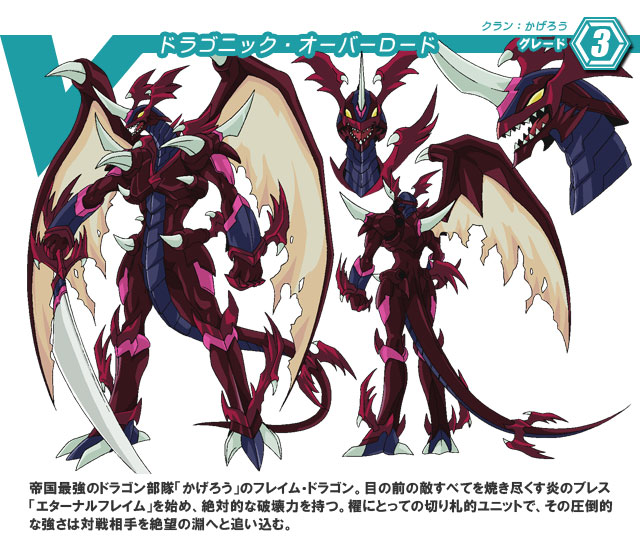 Extra Bakugan: Elico: 400,Preyas: 400
Appearance: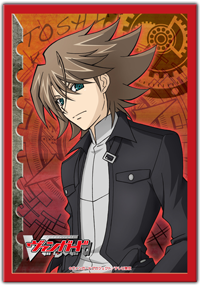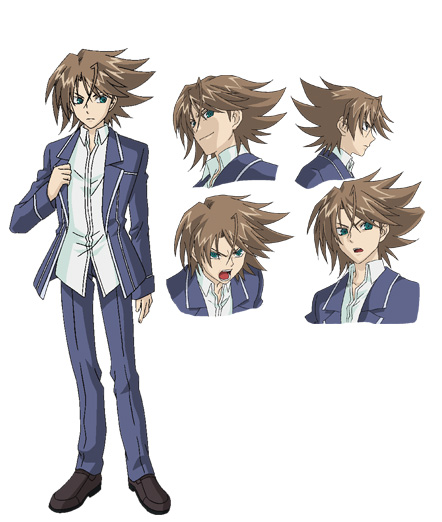 Personality:
Kai is a serious person and doesn't like to joke around like other kids his age. He doesn't talk much or to anyone. When cardfighting, he is shown to be more serious and confident on winning the game without any need of support. Despite his selective mute personality, he has a best friend is, Taishi Miwa.
There is also some speculation and various scenes in the anime that suggest Kai may have a soft spot for Aichi, even though he refuses to admit it. Often times, his friend Miwa will tease him about it. According to Miwa, Kai used to be more friendly before he moved away.
Kai is shown to have some knowledge when it comes to cooking. Whether this stems from him living alone and having to fend for himself remains to be seen.
He shares the popular phrase, "Final Turn!" with Ren Suzugamori, though Aichi recently adopted it as well as he got corrupted by PSY Qualia. This probably came from the fact that Ren and Kai were once on the same team.
Background:
Kai was first seen in the local card shop, dueling with Morikawa and won him easily as he rides his trump card, Dragonic Overlord. Then Morikawa requested a rematch, at first Kai rejected it, reasoning that he was not strong enough but accepted when he bet a card which attracted his attention, Blaster Blade, a card he stole from Aichi. Kai disposed him easily and took the card, then Aichi came and challenge him to claim back his card. Kai accepted the challenge and teaches him the rules because Aichi was a beginner in Cardfight!! Vanguard. Before the duel start, Kai returned the card to Aichi, hoped that he will use it effectively against him. Throughout the duel, Aichi learned that Kai was the one who gave the card to him during his childhood. Eventually, Kai lost the game and returned the card to Aichi, though he purposely held back during the duel.
Kai was seen again when Aichi and his friends spotted him walking back to his home. They decided to follow him secretly due to their curiosity. But soon, Kai found out they were tailing him. Aichi apologizes and asks him for another battle, but he declines it. However, when Kamui challenged him, he accepted it with an askance look. The next day, the two commence their fight. At first, Kai took the upper hand by riding a Grade 3 card very quickly, but shortly afterwards, Kamui countered it with his own Grade 3 card. However, Kai once again proved that he was the strongest as he summoned Vortex Dragon, proceeded to activate its Mega Blast to destroy the rear-guard units controlled by Kamui, leaving Kamui defenseless for the final attack from Kai. He left the scene after he defeated Kamui, but not before Aichi told him he vowed to become a stronger and more worthy opponent in order to challenge Kai again.
After that, he entered the Local Shop Tournament, with a hope that he would find some strong opponent. However, he easily reached the Semi-Final in the tournament. After the setup of the Semi-Final round, he was selected to be the next opponent of Misaki. Kai announced "Final Turn" before he easily claimed victory against Misaki. During the final round, he once again defeated Kamui effortlessly and took the champion title. After the tournament, he was invited into the Regional Tournament with Kamui, Misaki and Aichi as a team, calls Team Q4 , short for Team Quadrifoglio.
In the First Round of the Regional Tournament, he annihilates his opponent without even breaking a sweat. Team Q4 easily won the second and third round. During the Finals of the Regional Tournament, he had a close fight against Kaoru but he still won the duel with two critical triggers on Blazing Flare Dragon. However, it was shown that Kai purposely let his opponent take the lead before crushing him, hoping to motivate Aichi's will to fight.
During Kai's match with Kyou Yahagi, he taunts him with the fact that him and Ren both say, "Final Turn!" Kai turns the tables on Kyou shortly after and takes back his phrase.
After the first Regional championship, Kai starts suspecting that Aichi might have the same ability as Ren. During Aichi's fight with Kyou, Kai confirmed it. Kai, not wanting to suffer what happened with Ren again, told Aichi that he is not getting stronger, but weaker, and quits Team Q4. He also appears to blame himself for this and for the currently unknown incident that happened with Ren, as shown by how after quitting Team Q4 he said "he made the same mistake again".
In episode 44, he fought with Kourin, who was suspecting he also had PSY Qualia, but confirmed he doesn't. Kai also said it is his fault that Aichi obtained PSY Qualia, and that he wants to exceed it. Then he accepted to help stop Aichi before he fully turns into Ren.
In episode 49, Kai duels Aichi and wins, convincing him to abandon using PSY Qualia.
Gate:
Sharing Battle
Silent Land
Explode
Ability:
Gaia Luze: Every Bakugan goes back to its base level and the opponent cannot activate abilities for the next post due to Elico's attribute change. (Subterra)
Acurus: Subtracts 100 Gs from the opponent and enables Elico to use any attribute's power on command. (Subterra)
Mythran Judge: Adds 100 Gs to Elico, substracts 200 Gs from the opponent and prevents him from activate Abilities. (Haos)
Trick World: Brings the opponent's G Power to 100 Gs. (Aquos)
Screw Blow: Adds 200 Gs to Elico and subtracts 100 Gs from each opponent. (Aquos)
Flash Freeze: Nullifies the opponent's abilities for 2 posts. (Haos)
Scramble Zwei: Elico returns to his base power level, doubles Elico's base power level and subtracts 400 Gs from the opponent. (Aquos)
Blue Stealth: Nullifies the opponent's Gate Card and transfers 300 Gs from the opponent to Preyas. (Aquos)
Water Refrain: Nullifies and blocks the opponent's abilities from activating for 3 turns. (Aquos)
Blue Squall: Subtracts 200 Gs from each opponent. (Aquos)
Side Formation: Nullifies the opponent's ability and prevents the opponent's Gate Card from opening. (Subterra)
Slumping Rocket: Adds 300 Gs to Preyas. (Subterra)
Whirl Kick: Transfers 200 Gs from the opponent to Preyas. (Darkus)
Aquos Bubble: Nullifies the opponent's ability. (Aquos)
Aquos Guardian: Nullifies the opponent's ability for and adds 200 Gs to Preyas. (Aquos)
(Dragonic Overlord Only)
Dragon Blast!: Number of g's your opponent has, add them to DO.(This ability can't be nullified.)
Flame Burst: Transfer 200 gs.
End: Both bakugan go back to their owners.
Double: Adds any number of DO's G (you pick) and adds them to another Bakugan.